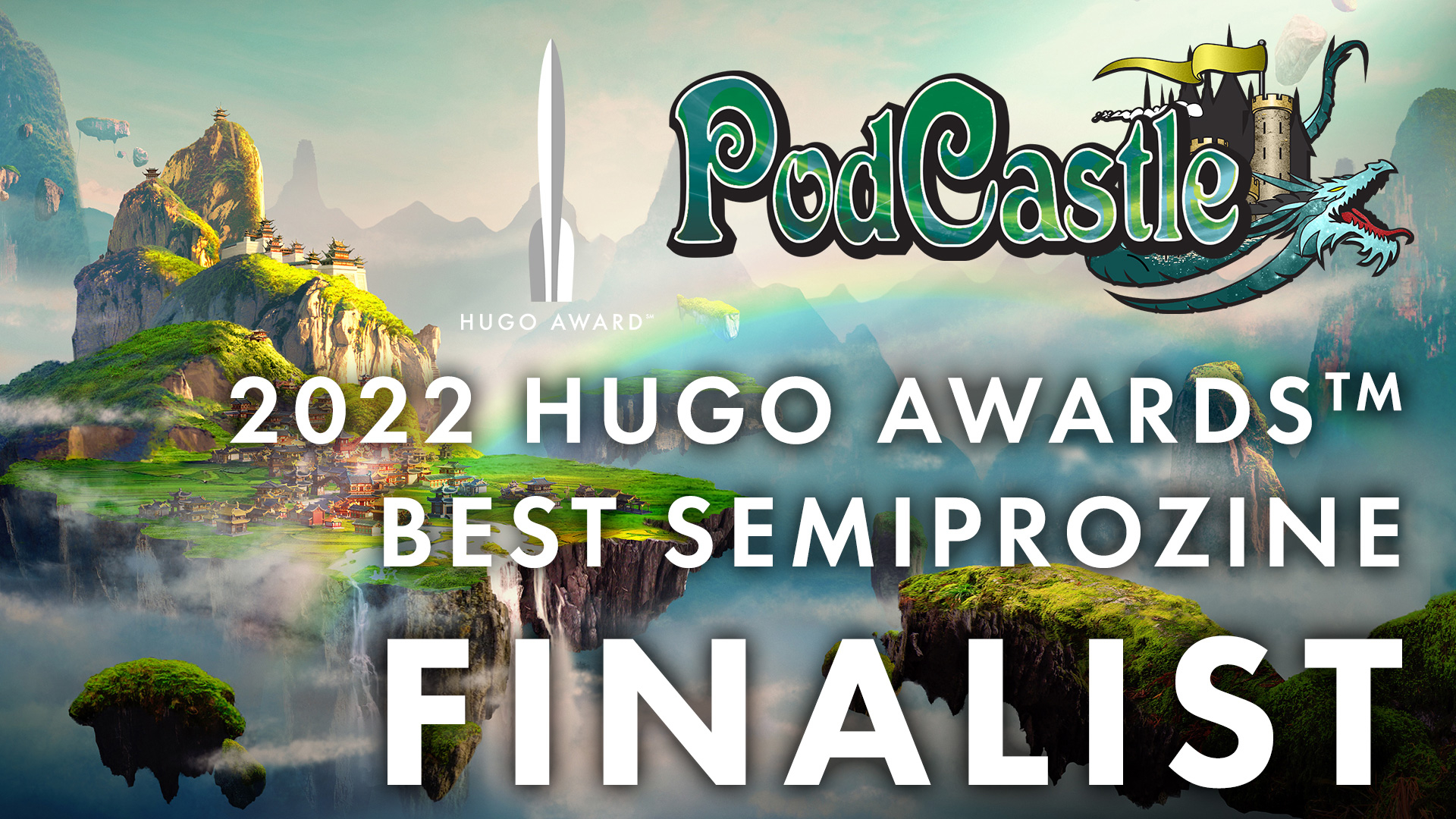 We're positively delighted to be finalists for both the Hugo Award for Best Semiprozine and the Ignyte Award for Best Fiction Podcast! Not only that, but earlier this year, we were also honoured to be nominated for a Stabby Award.
You can download the Award Voter Packet in PDF format, as an epub ebook or as a mobi (if you have a Kindle).
Links to all of the stories that are included in our voter packet for this year can be found below. Ignyte Award voting is open to the public here, but you must be a member of Chicon 8 to be able to vote in the 2022 Hugo Awards.
Find the Voter Packet Stories in text and audio through the following links:
PodCastle 667: "Clouds in a Clear Blue Sky" by Matt Dovey, narrated by Matthew James Hamblin, hosted by Summer Fletcher, produced by Peter Adrian Behravesh
Episode length/word count: 41:10 / 5,991 words
PodCastle 679: "Pull" by Leah Ning, narrated by Graeme Dunlop, hosted by Summer Fletcher, produced by Peter Adrian Behravesh
Episode length/word count: 46:32 / 5,992 words
PodCastle 683: "Three For Hers", by Filip Hajdar Drnovšek Zorko, narrated by Tanja Milojevic, hosted by Summer Fletcher, produced by Peter Adrian Behravesh
Episode length/word count: 50:04 / 5,979 words
PodCastle 689: "Gitl Schneiderman Learns to Live With Her In-Laws", by Rebecca Fraimow, narrated by Barbara Krasnoff, hosted by Benjamin C. Kinney, produced by Peter Adrian Behravesh and Jim Freund
Episode length/word count: 43:54 / 5,845 words
PodCastle 695: "Black Wings, White Kheer", by Rati Mehrotra, narrated by Suna Dasi, hosted by Summer Fletcher, produced by Peter Adrian Behravesh
Episode length/word count: 44:36 / 4,912 words
PodCastle 698: "Solace of the Keeper", by Woody Dismukes, narrated by Roberto Suarez, hosted by Summer Fletcher, produced by Peter Adrian Behravesh
Episode length/word count: 50:08 / 5,594 words